News at The Golden Group
Susan Golden's Opinions Sought by Crain's

As Seen in: Crain's Cleveland Business, By KATHY AMES CARR
March 28, 2011 For 20 years, the Jump Back Ball has drawn hundreds of well-dressed revelers to party at the State Theatre at PlayhouseSquare. From the attendees' standpoint, the black-tie gala is a chance to mingle with other Northeast Ohio movers and shakers. From Playhouse-Square's perspective, the event is an opportunity to engage young professionals with the performing arts center and to raise funds.
"People love seeing the theaters, and each year, there's a new theme and new excitement," said Lawrence Hatch, a co-founder of PlayhouseSquare Partners, the nonprofit theater group's young professionals' organization and Jump Back Ball organizer. "That's why 1,000 people show up."
The most recent gala in February — the theme of which was "Passport to Party"— drew 950 people, its fifth consecutive sellout. Partners membership coordinator Molly Franz said the ball generated about $135,000 between ticket sales and sponsorships, which was an increase of 10.5% over 2010's total of $122,145.
PlayhouseSquare and other area nonprofits say entertainment-oriented events have continued to generate a healthy attendance over the last couple of years during what otherwise has been a challenging fundraising environment.
Susan L. Golden, principal of Beachwood-based The Golden Group, said she's been surprised at the resiliency of participation at certain local events, including black-tie affairs, galas and even runs or golf outings, because of the difficulty nonprofits in general are having in raising money.
Ms. Golden, who has helped 150 nonprofits, including the Cleveland Clinic and Case Western Reserve University, raise nearly $1 billion in funds over her 30-year career, said entertainment-oriented events can be a hard sell to prospective attendees during tough economic times.
Many nonprofits, however, are well-connected and have loyal donors, including affluent attendees who haven't been as impacted by the recession, said Ms. Golden, who said fundraising events seem to be holding their own.
"Many are receiving less support, but most are staying the course," she said. "Many organizations are modifying the tone and tenor of events and making them less glitzy."
Not on thin ice
One of the Cleveland Clinic's largest annual fundraising events, "An Evening with Scott Hamilton and Friends" ice show and gala, in November generated about $1.3 million, up 18.2% from $1.1 million in 2009. The proceeds benefit the Scott Hamilton CARES Initiative at Taussig Cancer Institute.
Last year's ice skating show and music performance by country singer Vince Gill (and a surprise appearance by singer Brad Paisley) at Quicken Loans Arena was the second consecutive sellout, with about 7,000 at the ice show and about 800 at a black-tie gala at the Renaissance Cleveland Hotel.
"We always have headline entertainment and gold medal skaters performing," said Brad Fellows, director of the Scott Hamilton CARES Initiative, which is named after the Olympic ice-skating champion and cancer survivor, who received treatment at the Clinic's Taussig Cancer Institute.
Mr. Fellows said he was pleasantly surprised when the gala sold out even after organizers for the first time in the event's 11-year run raised ticket prices from $250 to $300.
The ice show tickets have remained within the $25 to $60 range.
"It's the million-dollar question," Mr. Fellows said when asked why he thought the gala still sold out after the price hike. "I think it's a combination of things. We have a diverse crowd who attends, we have headlining entertainment and people are passionate about finding a cure for cancer."
Event organizers plan to get the word out even earlier for 2011's Nov. 5 show, especially because this year's star performer — Sheryl Crow — already is lined up.
"It's the first time (the main performer) committed a year in advance," Mr. Fellows said.
Hear them roar
The Cleveland Zoological Society's annual fundraiser, Twilight at the Zoo, "always has been a sell-out situation" of about 7,000 during each of its 18 years in operation, although sponsorship dollars have dwindled over the last couple of years, said Tara Turner, director of external relations.
Twilight at the Zoo is held at the zoo, with music, food and the opportunity to peruse exhibits. The event has been a tougher sell with many folks "waiting until the last minute" before buying tickets, which cost between $65 and $75, depending when they're purchased. The event in 2010 raised $460,000, down 6% from $490,000 in 2008.
Still, Ms. Turner said she expects another sellout crowd for the Aug. 5 evening affair, in part because of a new elephant exhibit that opens this May. Further, Scene magazine pledged a two-year sponsorship, which will enable the Cleveland Zoological Society to expand the event's marketing efforts.
Meanwhile, the Ohio Canal Corridor and its park system development projects benefit from the annual Scrooge's Night Out, now entering its 23rd year.
December's holiday party drew a throng of about 850, an increase over the estimated attendance of 700 during the previous couple of years, said Tim Donovan, executive director.
He pointed to the event's return to Gray's Armory, a historic fortress in Cleveland, after being held for the prior five years at The Galleria at Erieview as a possible reason for the attendance uptick.
The event's proceeds support such projects as the completion of the $70 million Towpath Trail, a project that when complete in 2014 will connect through 110 miles of trail Cleveland's Flats at Canal Basin Park to New Philadelphia.
As for PlayhouseSquare's Jump Back Ball, it is "a small but critical part" of the nonprofit's fundraising campaign, organizer Mr. Hatch said.
"The real goal is to get people interested in the theaters," he said.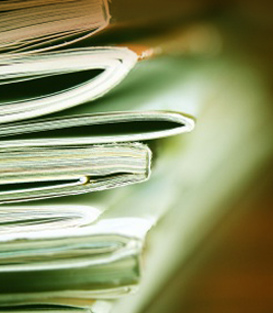 Latest News